HYWAZE
Regular price
$25.99
Sale price
$24.99
Unit price
per
Sale
Sold out
Enjoy the Buzz with HYWAZE Moon Blunts D8+HHC+THCP 4200mg.
HYWAZE Moon Blunts are packed with 4200mg of Delta-8 THC, HHC, and THCP, making them some of the most powerful blunts on the market. With 30% of Delta 8, four different flavors (Master Kush, Bubba Kush, Sour Diesel, Pineapple Express, Blue Dream), and available online and in retail stores, these blunts are sure to be a hit. Let's dive into what makes HYWAZE Moon Blunts so special!
Why Choose Hywaze Moon Blunts?
Hywaze Moon Blunts is committed to providing customers with an enjoyable experience in every puff. Our premium-grade hemp is organically grown in the USA and extracted with CO2 for maximum potency and purity. We never use chemicals or solvents in our extraction process so that our products can be enjoyed safely by all. Plus, we test each batch before it ships out to ensure its quality and potency.
Enjoying Your Experience
Hywaze Moon Blunts come in four delicious flavors – Master Kush (a classic earthy flavor), Bubba Kush (a sweet berry flavor), Sour Diesel (an intense citrus taste) and Pineapple Express (an exotic tropical profile). Each blunt contains 4200mg so you can enjoy your experience without going overboard. However, it's important that you use your best judgement when consuming any product containing delta-8 THC as this cannabinoid can still cause intoxication if consumed in excessive amounts. Be sure to follow all state laws regarding cannabis consumption and always start slow when trying something new!
Share
View full details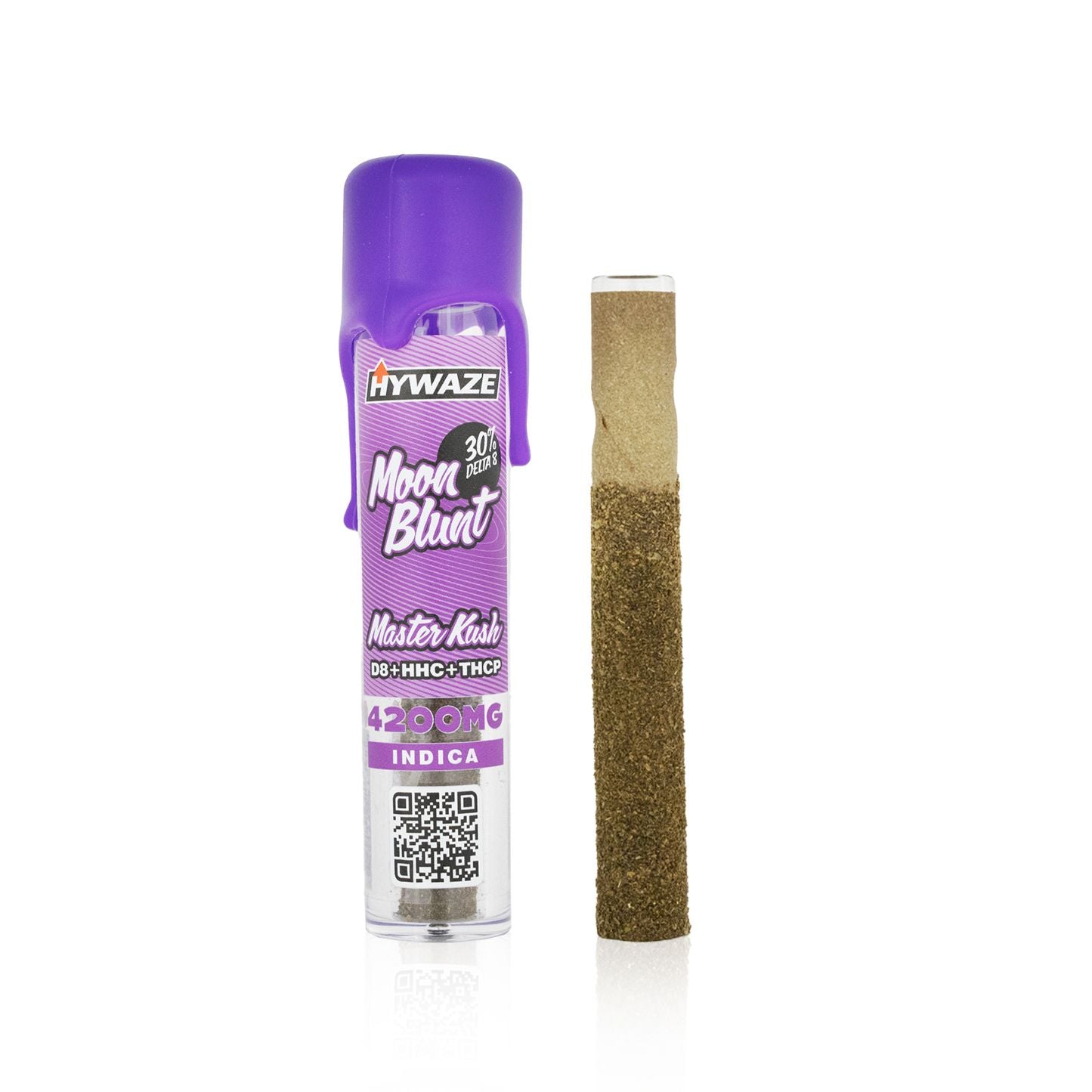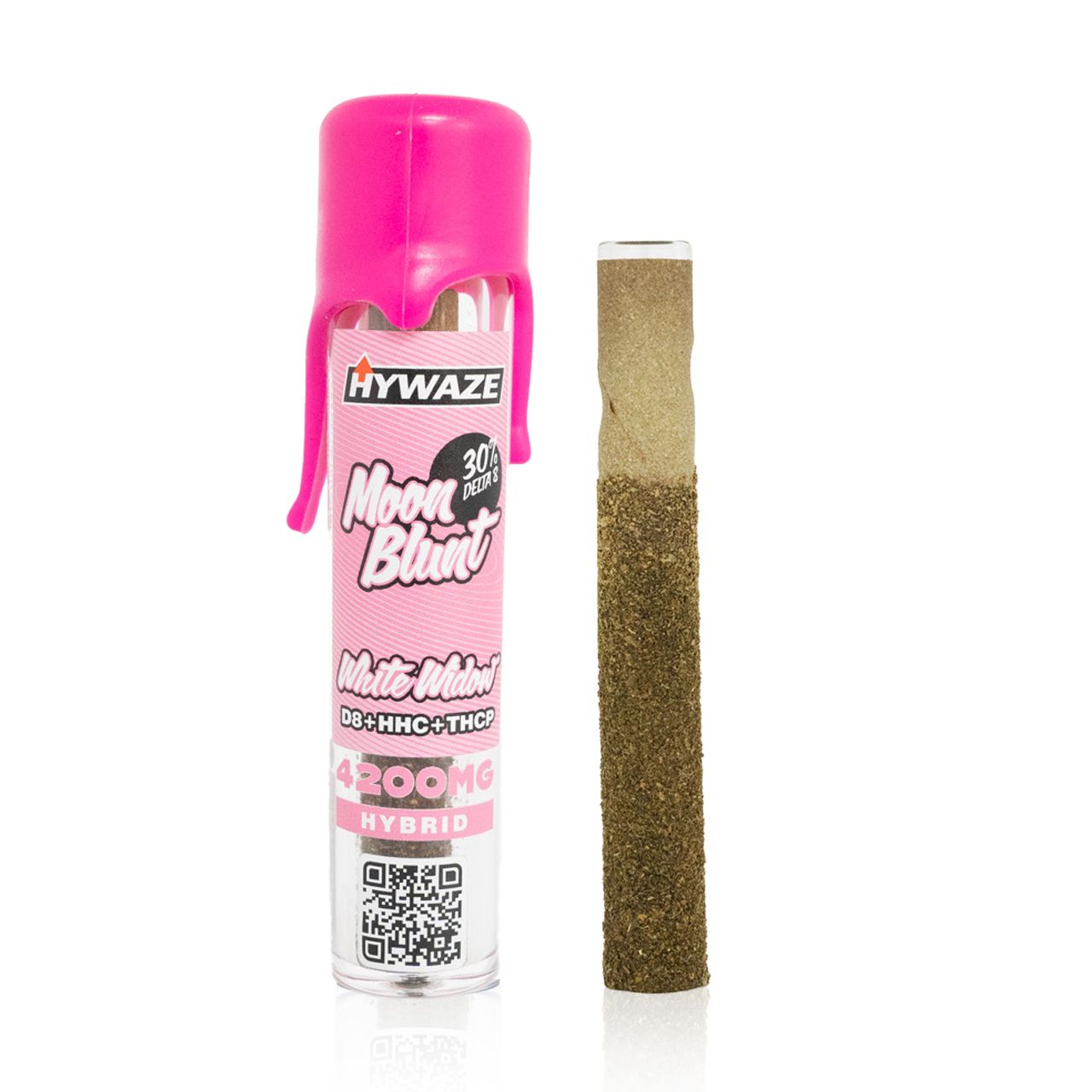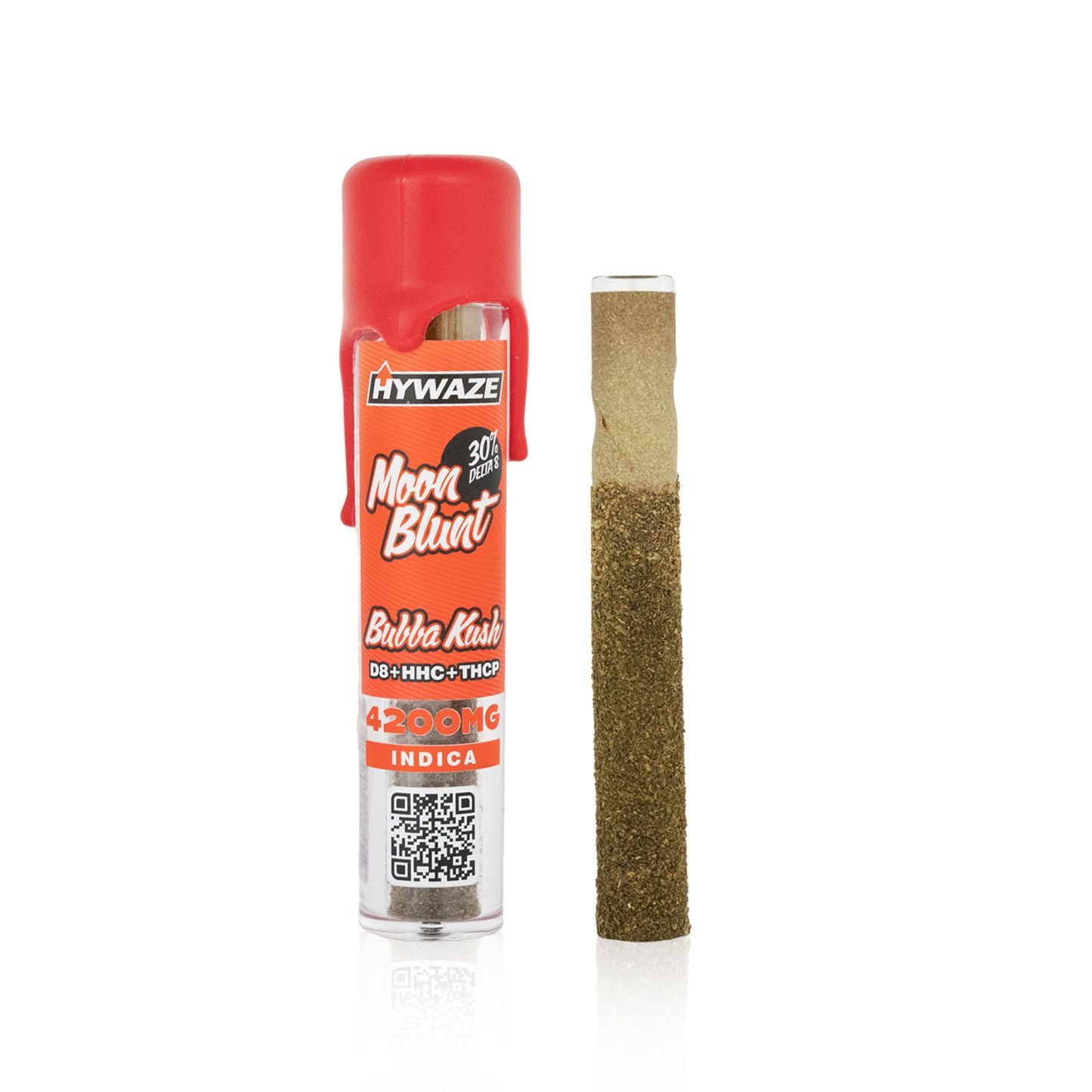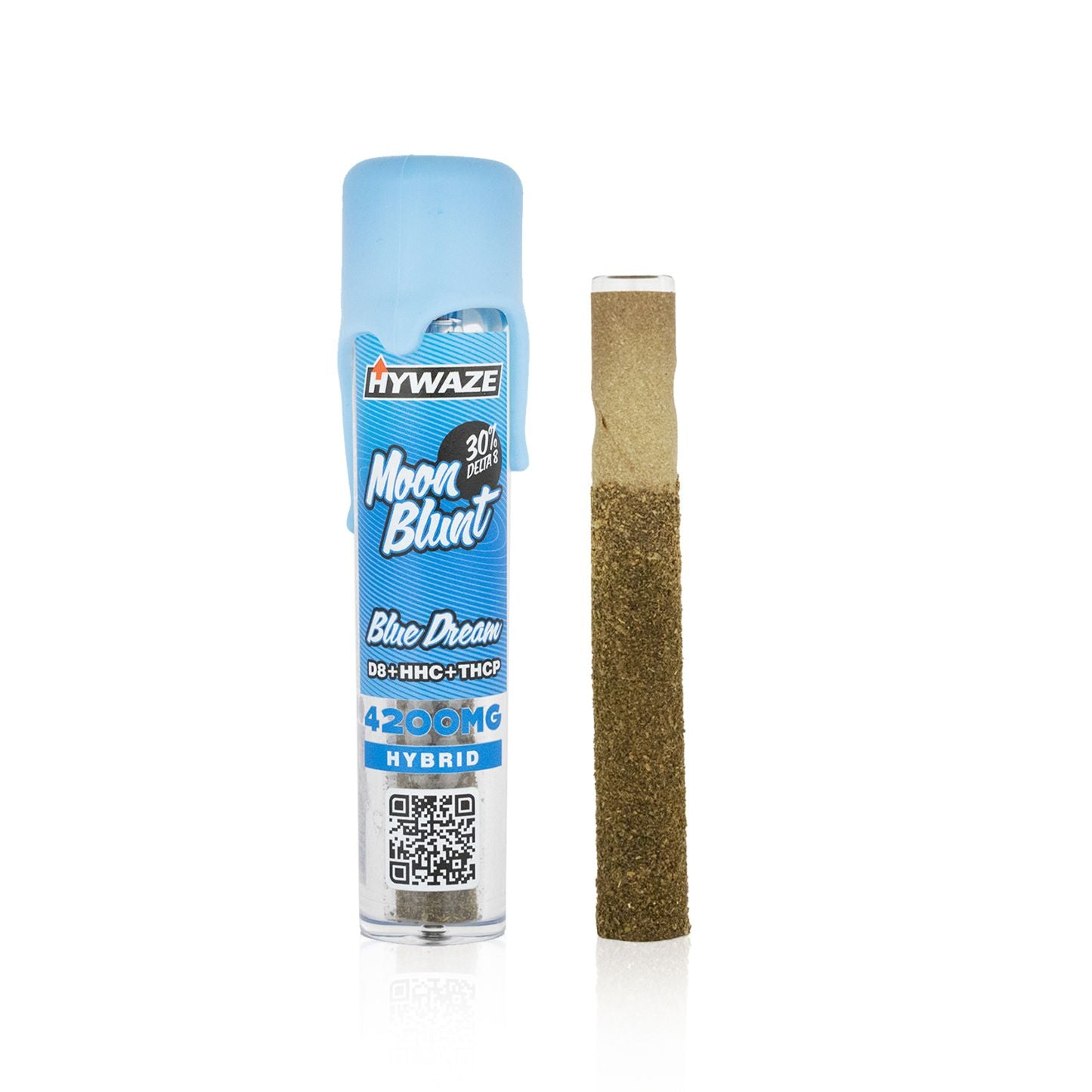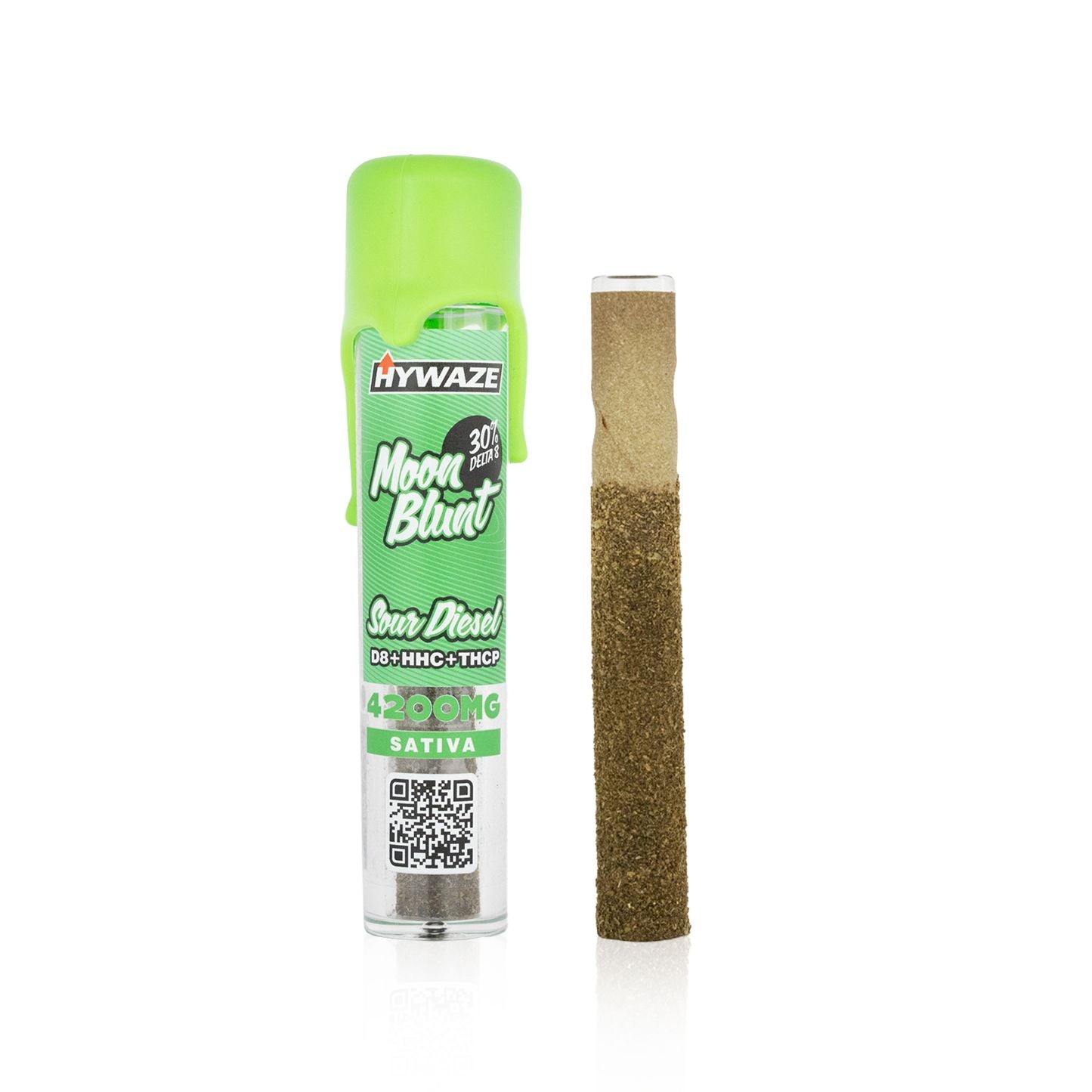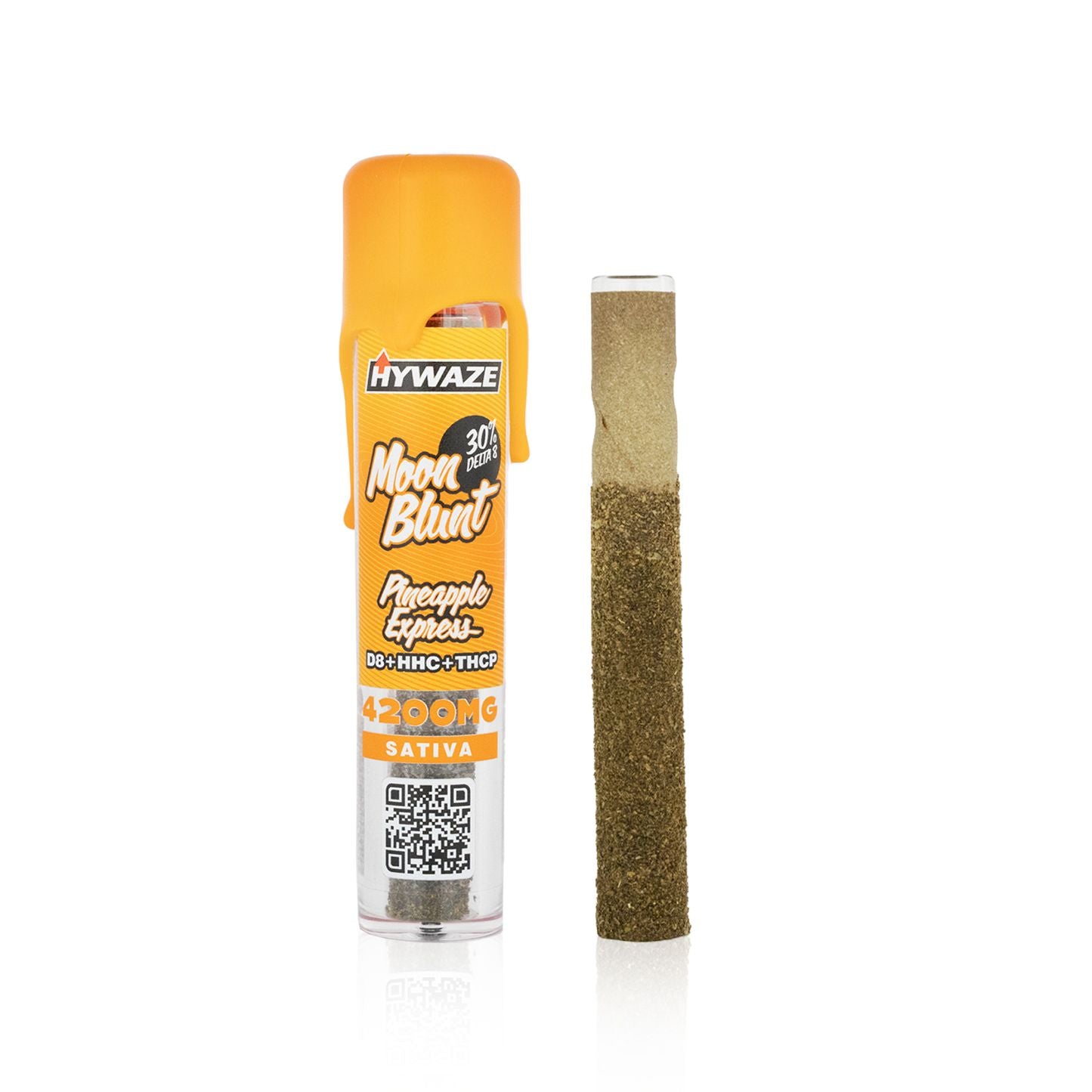 I love the glass tip
the glass tip makes the smoking experience so better
Mara
thank you for your feedback!