HYWAZE
Regular price
Sale price
$39.99
Unit price
per
Sale
Sold out
HYWAZE
 

Premium

 Mixed

 2000mg

 

Disposables:

Our Premium THCP+HHC+D8+D10 Disposables 2000mg may be the answer for you, if you're ready to relax but are having issues doing it on your own. THCP+HHC+D8+D10 produces an uplifting effect, as well as improved attention and energy, with a wide range of products that provide desirable advantages.

Now you can enjoy our amazingly blended THCP+HHC+D8+D10 disposables that will shock you back into action. With 2000mg of the best, all-natural, hemp-derived cannabinoids that we have to offer in mouthwatering vape flavoring. Enjoy the tasty combination of various flavoring available for THCP+HHC+DELTA-8+DELTA-10. It's smooth with a subtle buzz that boosts your energy and focus while helping imagination to flow. HYWAZE offers THCP+HHC+D8+D10 products of the finest quality, including our incredible disposables lineup.
Available THCP+HHC+D8 + D10 Disposables Strains:
Gorilla Glue
Northern Lights
White Widow
Zombie OG
Alice in Wonderland
Ghost OG
HYWAZE THCP+HHC+D8+D10 Vape Disposables 2000mg ship nationwide where our products are allowed to be legally sold. Learn more here. Get Free Shipping on orders over $49. You must be 21 or older to purchase.
Certificate of Authenticity: Available by scanning the QR Code on the product label.
Satisfaction Guaranteed: We guarantee the top quality and most efficient THCP+HHC+D8+D10 products available. Before reaching the stores, all of our products are subjected to third-party batch testing to verify potency and purity. To discover your favorite way to get lifted, try our new HYWAZE products today!
Share
View full details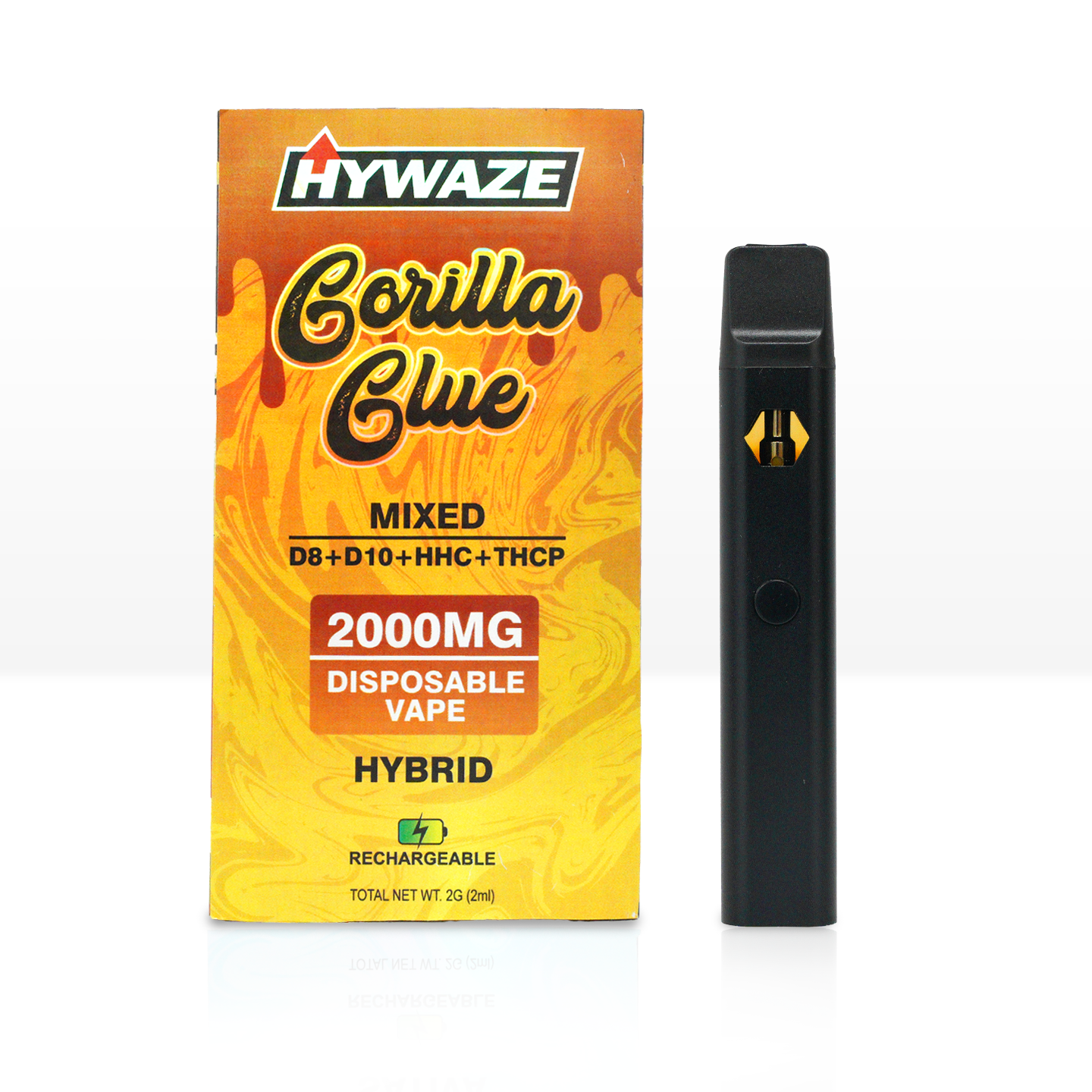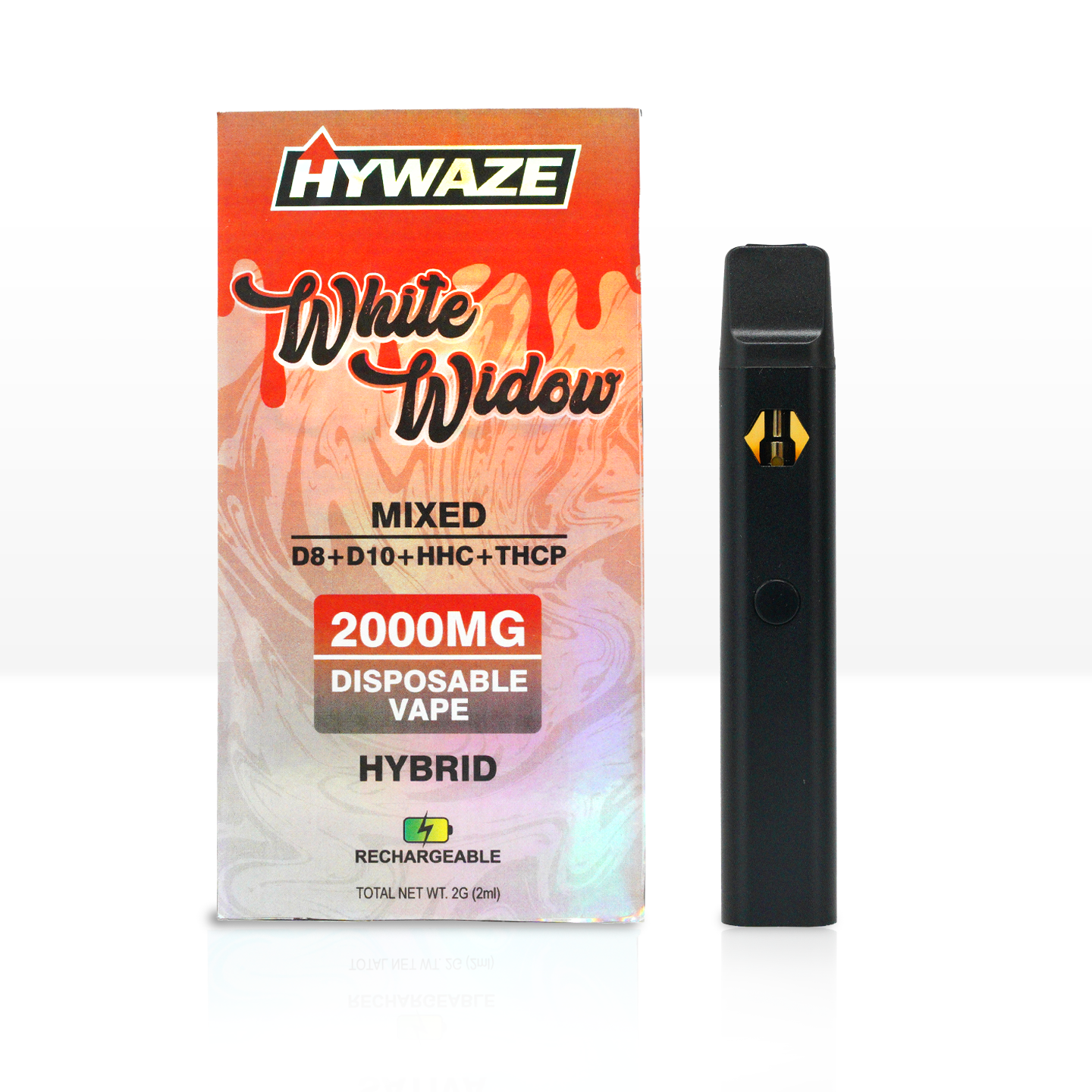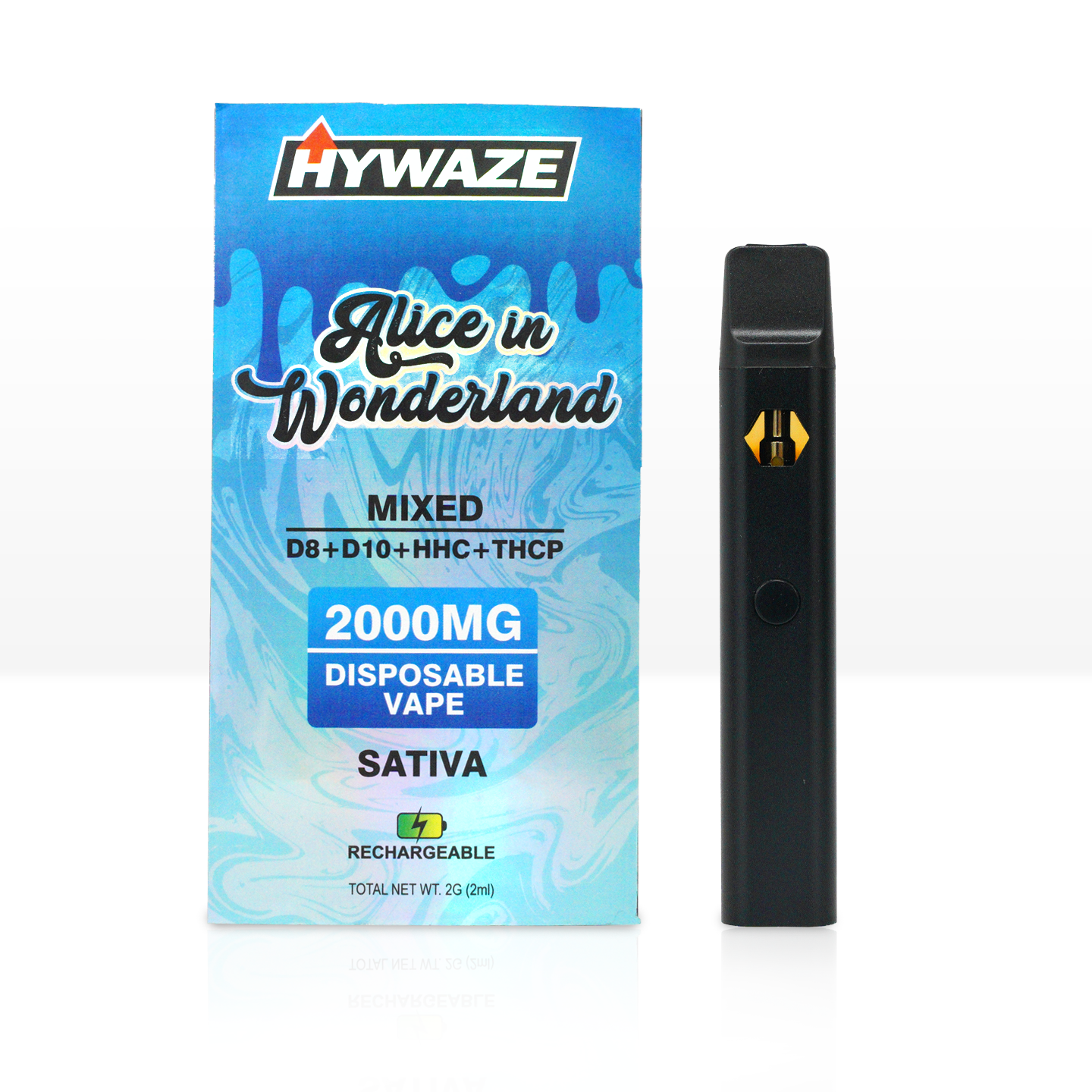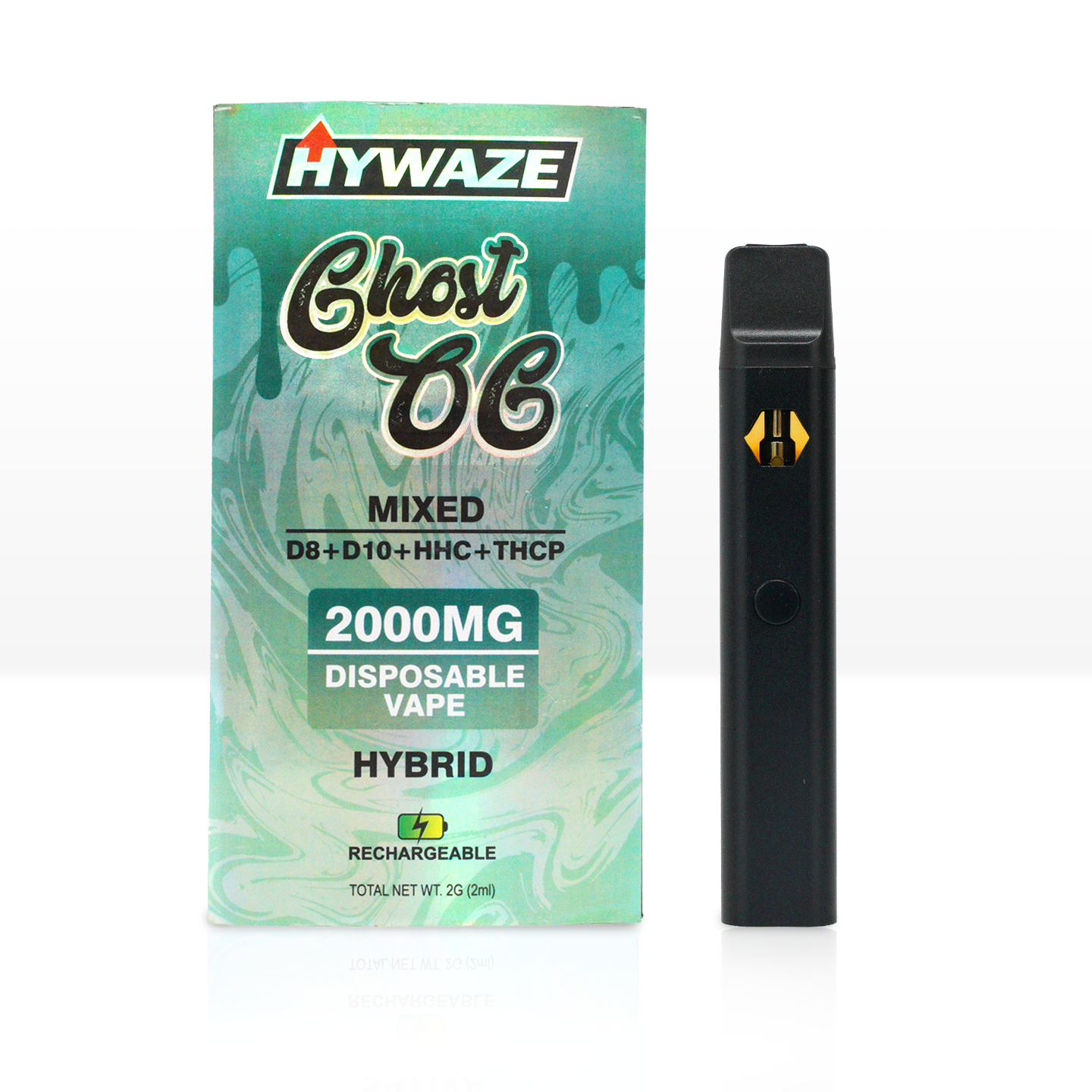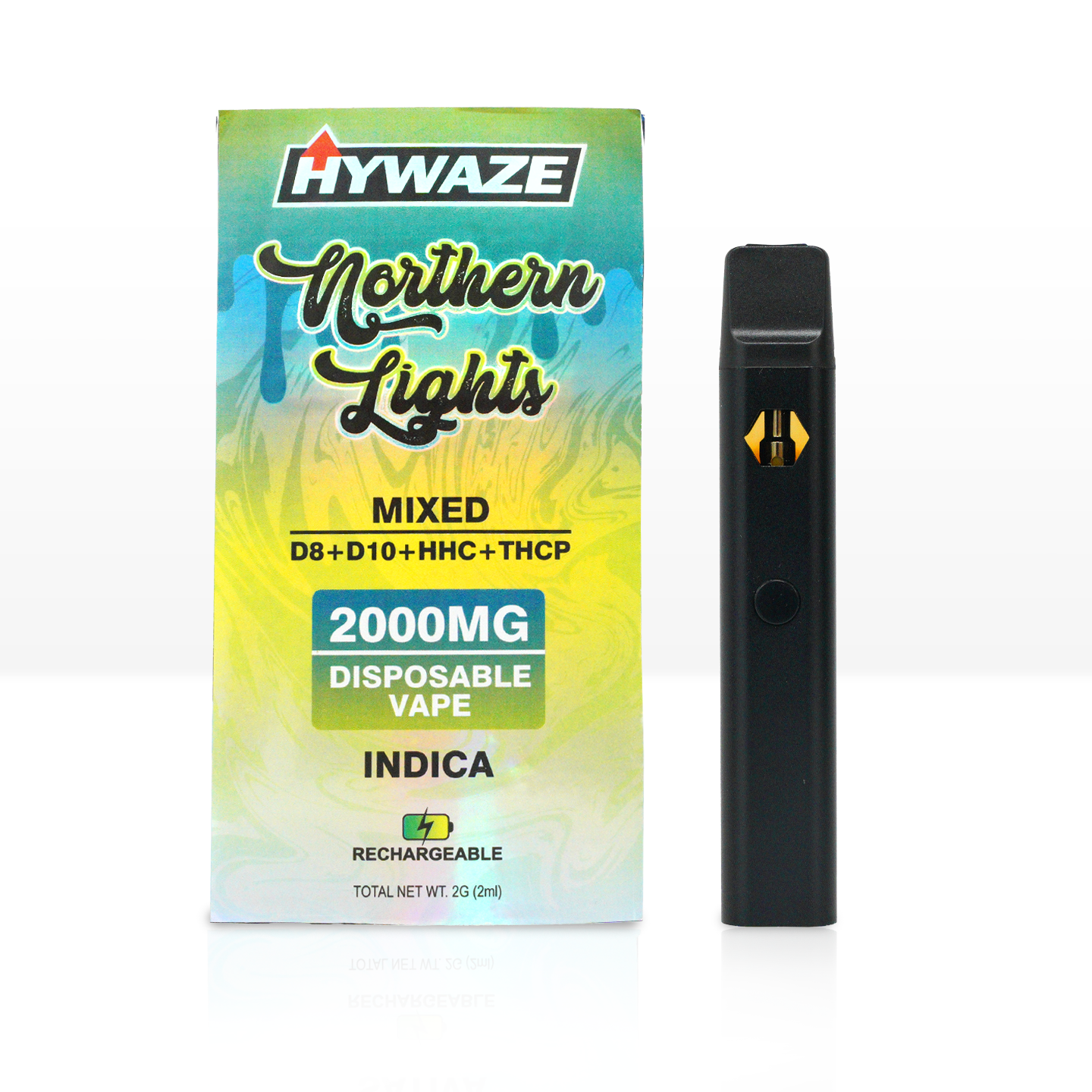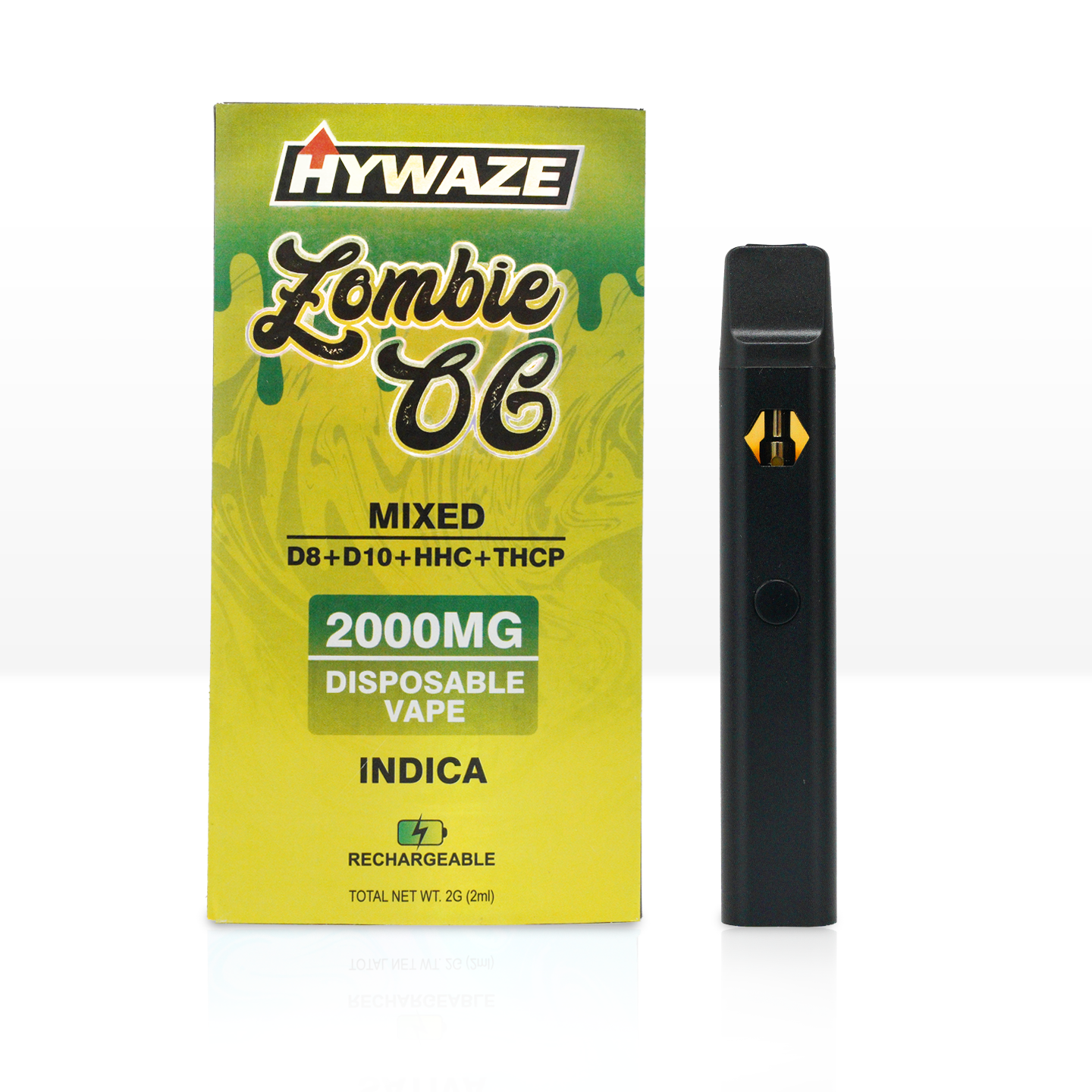 Repeat Customer
I order a couple these for my wife and I at least once a month. Cant find any D8 products in SC that even comes close. Prices are good and shipping time is minimal.
Thank you so much for your review! We're thrilled to hear that you and your wife are enjoying our products on a regular basis. It's our mission to provide high-quality products that stand out in terms of both quality and affordability.
We understand the importance of quick shipping, and we're delighted that our shipping times have met your expectations. We greatly appreciate your continued support and trust in our brand.
If you ever have any questions, feedback, or need assistance with anything, please don't hesitate to reach out. We're here to ensure your experience remains exceptional. Thank you again for choosing us as your preferred source for Delta-8 products, and we look forward to serving you in the future!
Price gouged
The website says $59.99 walk in the store on international drive in Orlando Florida and they charged me $95 after taxes I guess he needed some extra cash
I would give it no star but no option for it
Dear Keith,
We would like to express our sincerest apologies for the inconvenience caused by the pricing issue that you experienced at one of our retail locations.
As a company, we have over 32 retail Hywaze smoke shop locations throughout central Florida and we understand that sometimes, we might not have control over prices online compared to in-store. At Hywaze, we take pride in the quality of our products and services, so we were truly disappointed to learn that you had encountered this issue. However, please know that we take your concerns seriously. We have investigated the situation thoroughly and have implemented measures to ensure that this type of mistake doesn't happen again in the future.
In the meantime, we would like to offer you a special buy-one-get-one-free (limited time) offer on any Hywaze products you purchase at any location in the future or on www.hywaze.com Simply use the discount code BOGO23 at check out and we hope that this gesture will help to restore your confidence in our brand and change the 1-star review to 5.