HYWAZE
Regular price
Sale price
$69.99
Unit price
per
Sale
Sold out
Introducing Hywaze Disposable 5G 
Hywaze 5G Disposable is a breakthrough combination of natural ingredients that deliver an enhanced vaping experience. We use 4 actives (D8 live resin, HHC, THCP, and D11 Cannabis Derived Terpenes) combined with 6 different flavors (Indica Gush Mint & Funky Monkey, Sativa Pineapple Express & Alice in Wonderland, and Hybrid Gelato Fire & Alien OG) to make sure you have the best possible experience when using our vape pens. Additionally, we use only organic hemp grown in the US which means our product is 100% natural and lab tested with COA. It also means that our pens are federally legal as they contain less than 0.3% Delta9 THC.
Share
View full details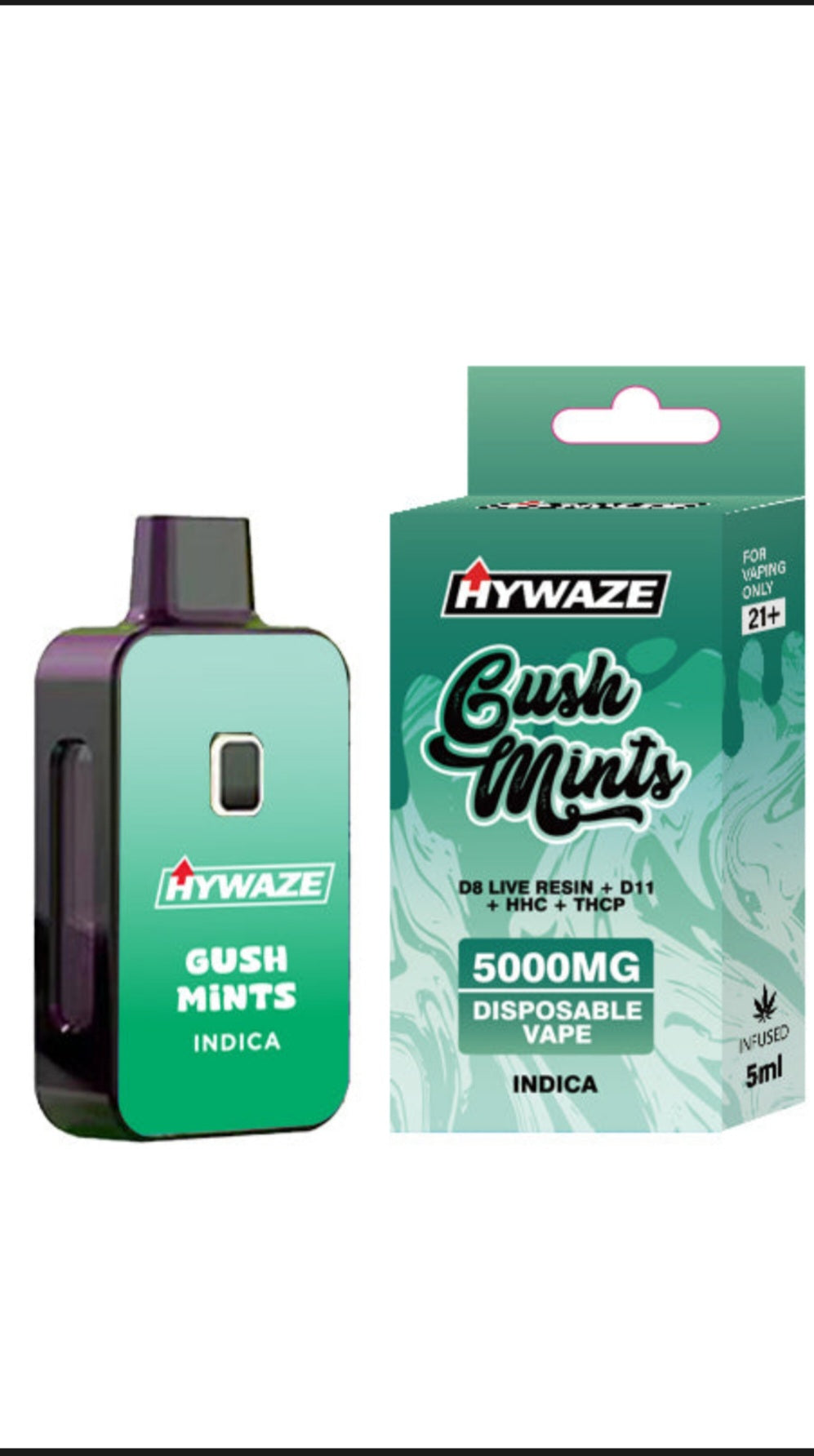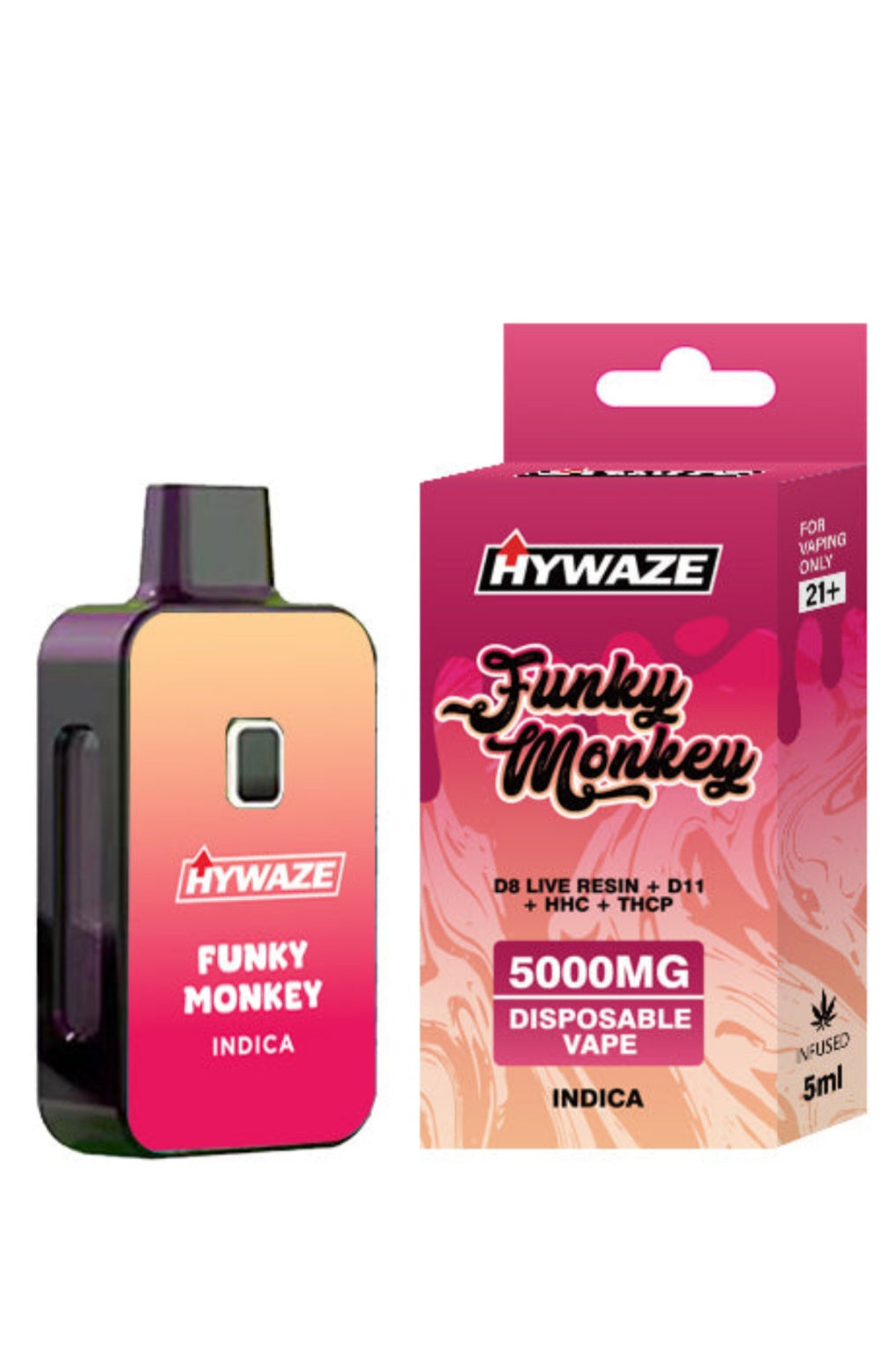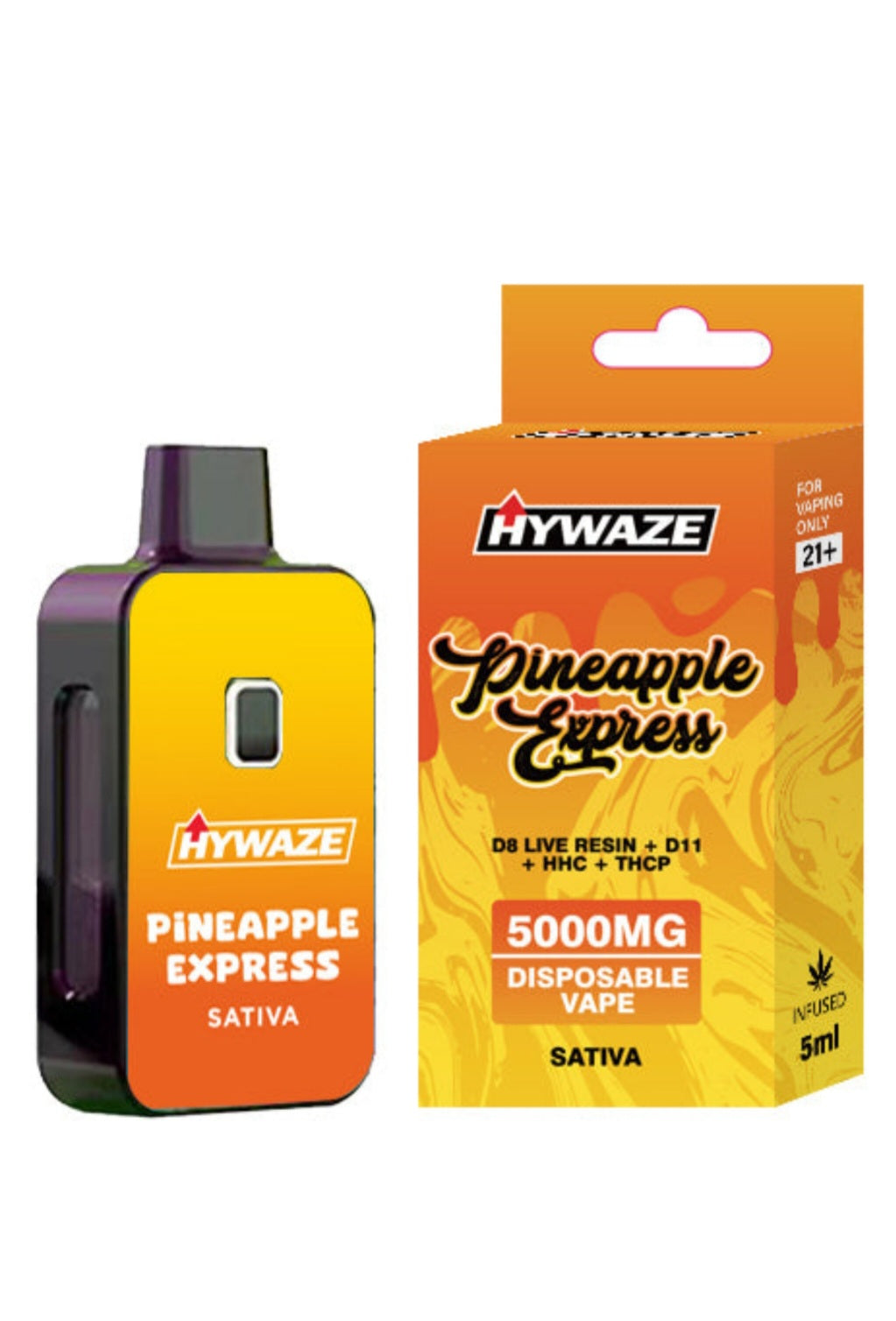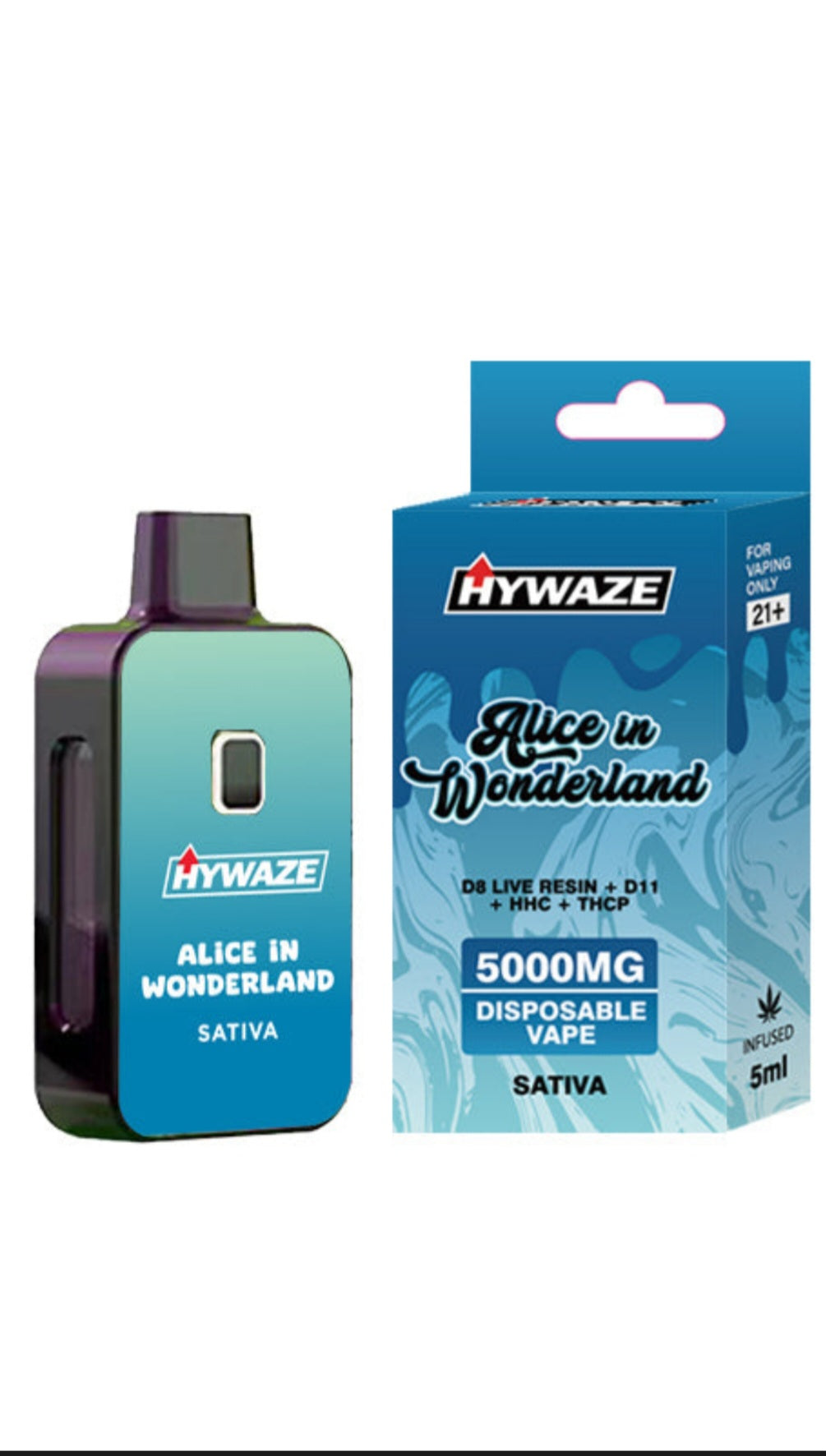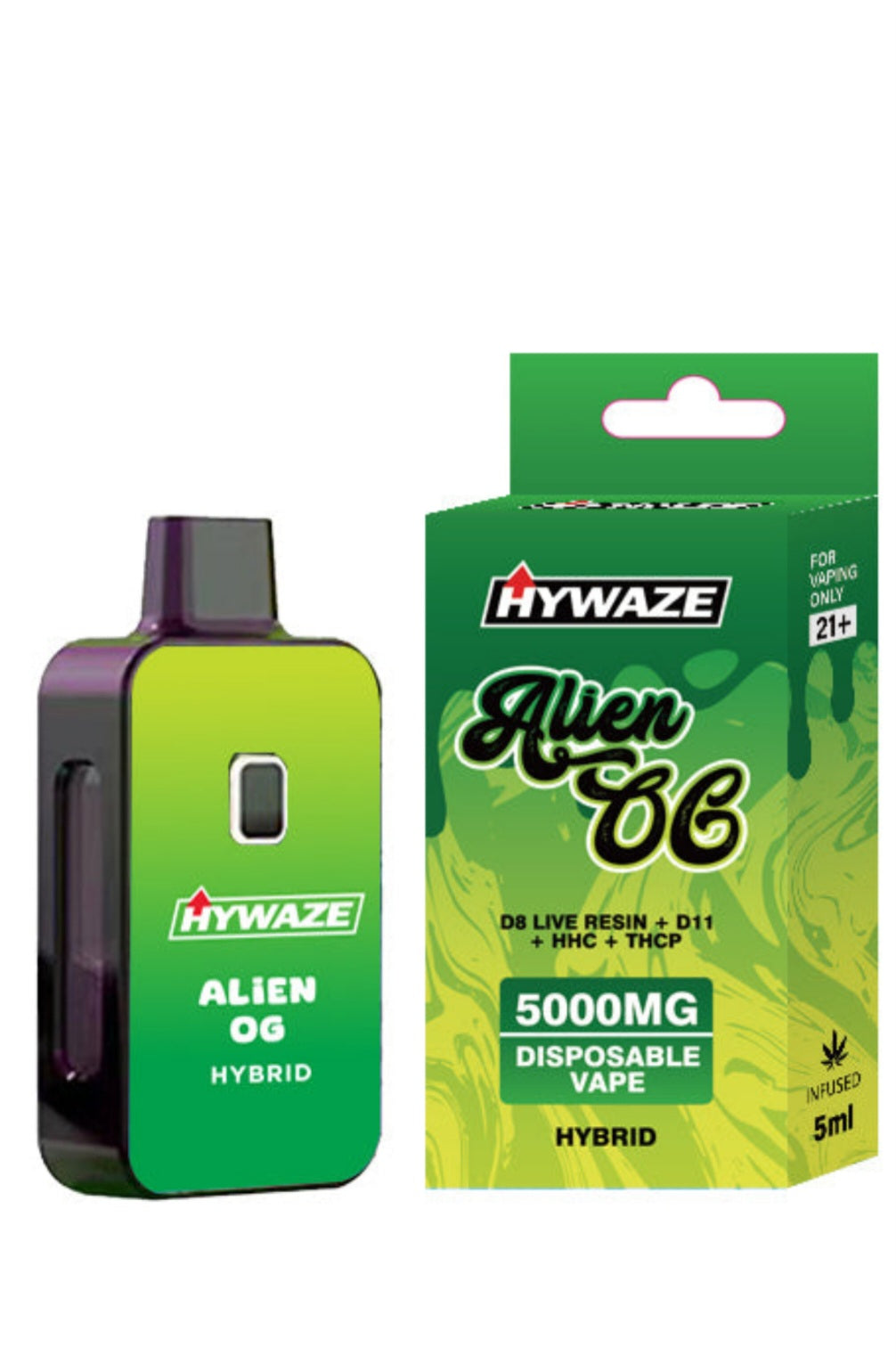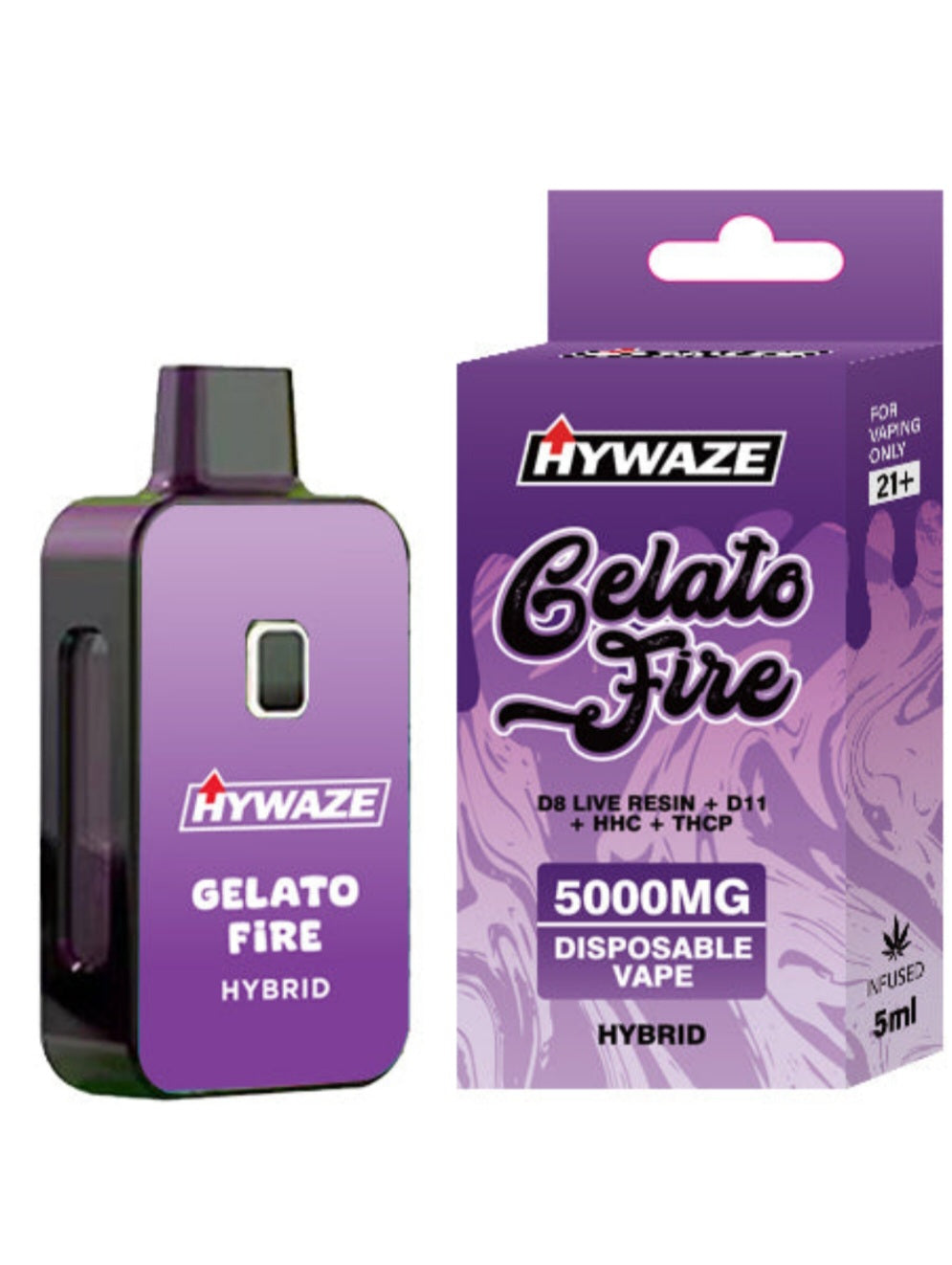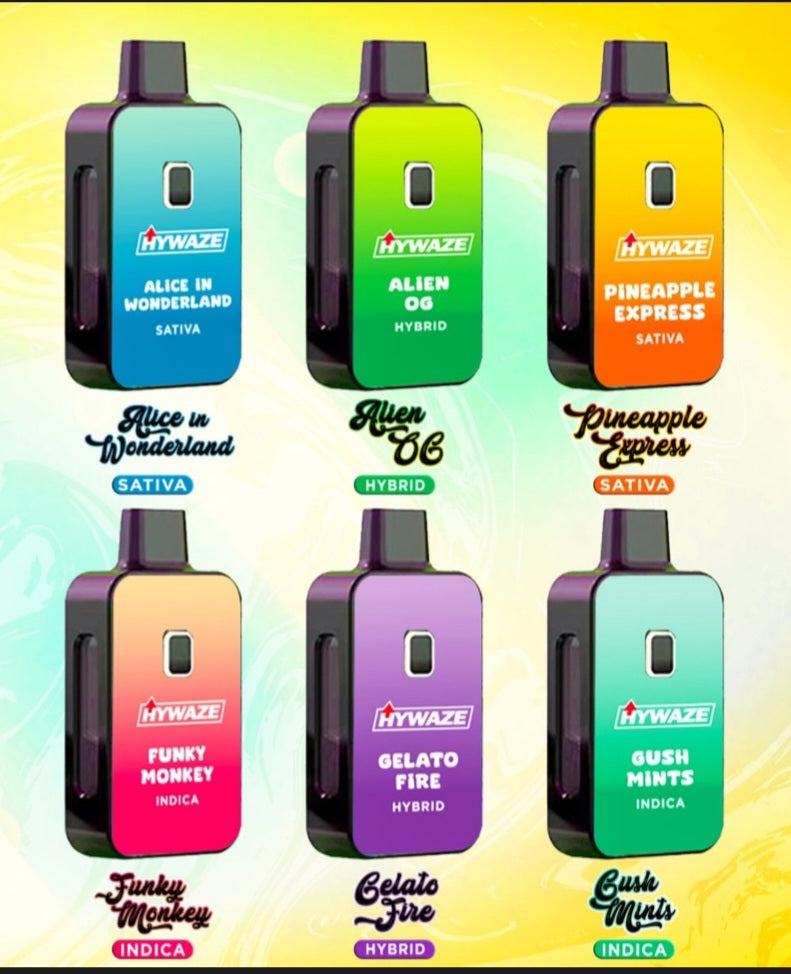 Good product
Really like the way this vape hits. I was thrilled to find out they ship as I don't live close to a location. I discovered it when out of state. Highly recommend.
Thank you so much for your kind words and positive review! We're delighted to hear that you're enjoying our products. It's always great to know that our customers are satisfied with their experience.
We understand that not everyone lives close to one of our physical locations, which is why we offer shipping options to make it convenient for customers like you, even when you're out of state. We appreciate your recommendation, and it means a lot to us.
If you have any questions or need assistance with anything related to our products or services, please don't hesitate to reach out. We're here to help and ensure you continue to have a great experience with our products. Thanks again for your support!
Best vape for sure.
Ready for relaxing well I have found my salvation.
best experience ever
I got deal of buy 2 get 1 and I tried ll 3 flavors that a real good damn disposable!
Hi John,
thanks for being a loyal customer and we appreciate your feedback!
tasty vape but still gets cloggy
good flavor and compact , yet still gets cloggy as it gets used up .
Dear Wolve,
We are grateful for your unwavering support as a valued customer and for taking the time to provide us with your feedback. We value your opinion and want you to know that we take your suggestions seriously in our quest to continuously enhance our products.
We understand that this may not erase the frustration that this experience may have caused you, but we want to offer you a promocode as a gesture of goodwill.
Please use discount code: SORRY15 to save a 15% discount on your next purchase with us.
Thank you for your understanding and we hope to continue to serve you with high-quality products in the future.